Reducing the Appearance of Scars after Plastic Surgery
By Peter Fisher, MD on June 29, 2018
---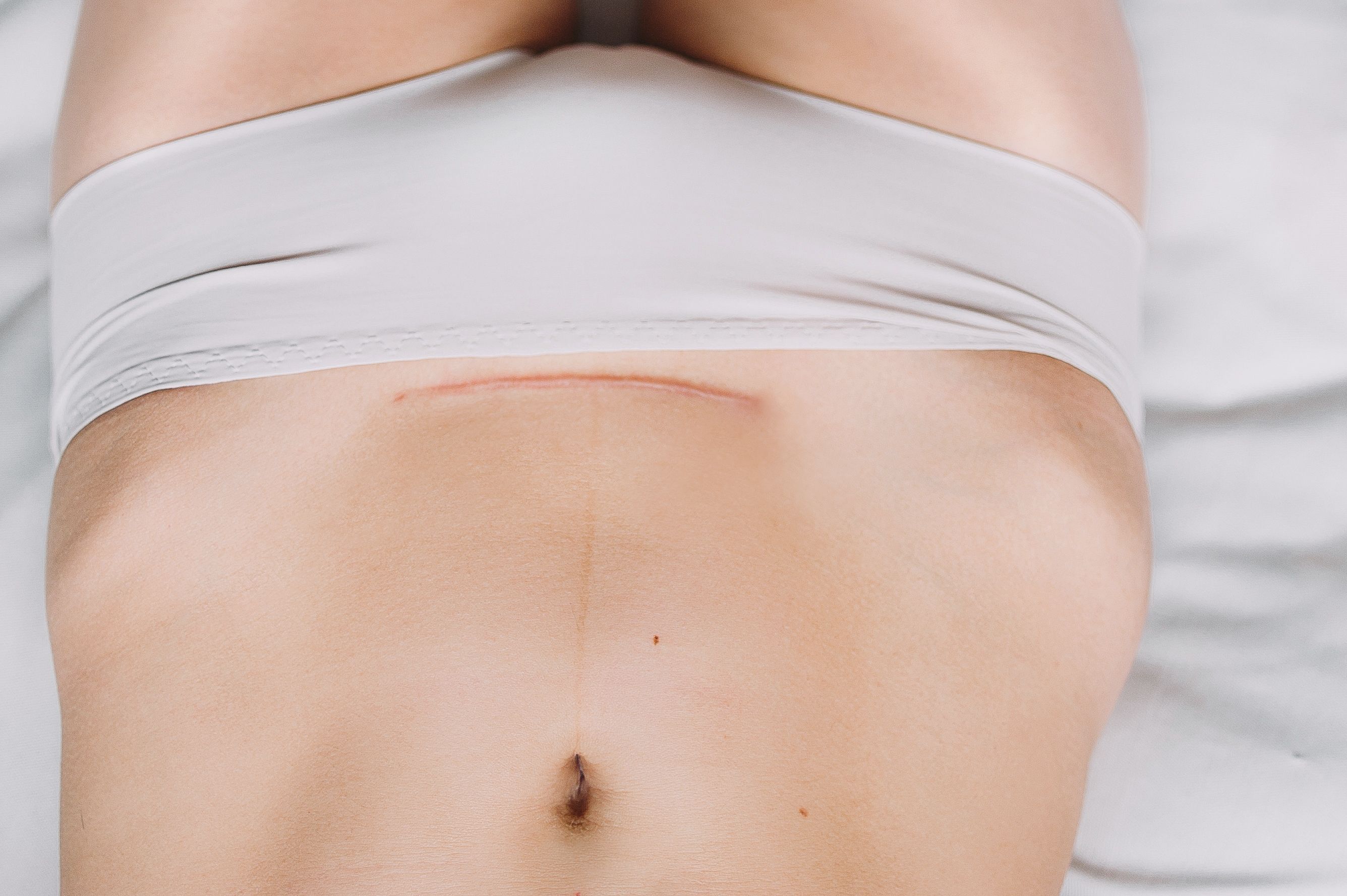 Anytime surgery is performed, scarring will result. Although scars are unavoidable, there are plenty of things you can do to minimize their appearance.
Today, Dr. Peter Fisher and our team in San Antonio, TX talk about how to properly care for your wounds following your body contouring or facial cosmetic procedure so you can enjoy a comfortable and successful recovery. It is important to understand that, while scars will diminish significantly over time, they will never disappear completely.
Read on to learn more about reducing the appearance of scars after plastic surgery.
What Causes Scarring after Plastic Surgery?
Scarring forms whenever trauma or injury affects the epidermis. Generally, scars limited to the top layer of skin disappear over time. However, injuries affecting the deeper layers of dermis will typically leave a recognizable scar. During cosmetic surgery, most incisions affect the deeper layers of dermis. However, Dr. Fisher takes extra care to place the incisions in an inconspicuous area for discreet scarring.
How Do Scars Heal?
Whenever the dermis is injured, the body begins producing collagen, a substance that provides the skin with elasticity. Collagen cells rush to the site of the injury, "glue" the wound together (so to speak), and create a scar where the incision once was. This natural process can take up to 18 months, even when conditions are right and the skin is healthy.
How to Minimize the Appearance of Post-surgical Scarring
Following your cosmetic surgery procedure, your doctor will provide you with a detailed list of post-operative guidelines. Following these instructions closely will help ensure a comfortable and successful recovery. Here are some basics:
Care for your incisions: From the moment you arrive home from surgery, tend to your wounds and change the dressings as often as recommended. You will also want to keep activity to a minimum and avoid straining the area.
Wear necessary compression garments: Depending on the type of surgery you have, you may be required to wear a compression garment to reduce inflammation and support the tissues. If indicated, this can also help minimize scarring.
Use skin cream: Certain over-the-counter creams, such as those that include vitamin E, aloe vera, and coconut oil, can help minimize the appearance of surgical scars.
Use silicone tape: Patients who have scars on their abdomen or breasts can benefit from silicone tape, which hydrates the scar and imitates a natural barrier, similar to your skin. Typically, silicone tape must be worn regularly for about three to four months before results are noticeable.
Diet and Lifestyle Considerations
As with any surgical procedure, certain lifestyle choices can either help or hinder the healing process. To minimize scarring, we recommend that patients:
Avoid smoking and tobacco use
Eat foods rich in iron, such as tofu, beans, leafy green vegetables, and pumpkin seeds
Consume foods rich in zinc, such as kidney beans, shrimp, spinach, and eggs
Eat foods rich in vitamin C, such as kale, broccoli, and strawberries
Contact Our Practice to Learn More
If you are considering cosmetic surgery, or if you have already undergone the procedure, there are certain things you can do to help minimize your scarring. To learn more, contact our practice online or give our office a call at (210) 616-0798.
Related to This
Dr. Fisher has been available to answer all of my questions and provide me with not only professional medical expertise, but also a much appreciated level of personal empathy. I would 100% recommend Dr. Fisher to anyone who is considering plastic surgery.

Brandi