Eyelid Surgery vs. Brow Lift
By Peter Fisher, MD on October 04, 2018
---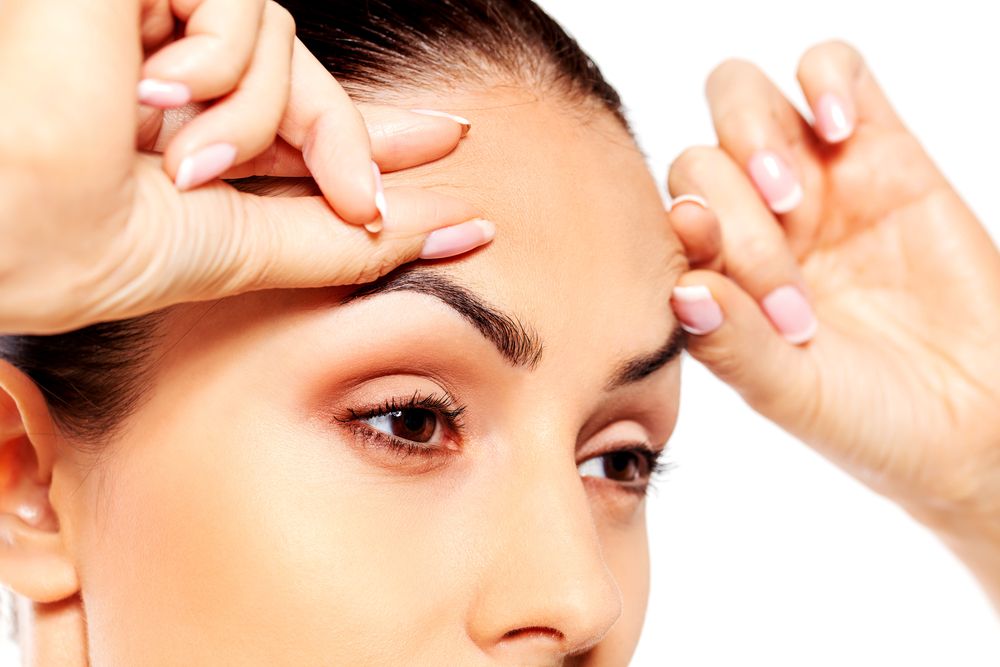 The eyes and forehead are among the first areas to show signs of aging. As time passes, the skin in these areas lose elasticity and begins to sag. This can make patients appear tired or older than they really are.
If you are dissatisfied with wrinkles or droopy skin around the eyes, you may benefit from facial cosmetic surgery at our San Antonio, TX practice. Here, Dr. Peter Fisher explores eyelid surgery vs. brow lift and discusses the differences and similarities between the two.
About Brow Lift Surgery
Sagging brows and wrinkles between the eyes can be addressed with a brow lift procedure. During this treatment, Dr. Fisher elevates the brows and forehead, delivering a more youthful, rejuvenated appearance.
This treatment can be performed on men and women. Dr. Fisher pays close attention to the subtle differences between male and female facial anatomy and can perform the procedure accordingly to achieve the best results.
Who Is a Candidate for Brow Lift Surgery?
A brow lift is usually appropriate for patients who feel the position of their brows has changed over the years. This procedure may be right for you if:
The hooding, or overhang, of your upper eyelids extends past the corners of the eyes
You have flat eyebrows
The tail of your eyebrow is lower than the central portion
You have noticed a significant drop in the forehead over time
A flattened arch has contributed to sagging brows
You have deep wrinkles or creases in the brow area or on the forehead
About Eyelid Surgery
Also known as blepharoplasty, eyelid surgery removes excess skin and fat around the eyes for a refreshed appearance. Once excess skin has been removed, your surgeon will recontour the underlying muscles to restore a more youthful look.
This procedure is often performed for cosmetic reasons, but it can also be useful for medical purposes as well. For example, if sagging skin on the upper eyelids is obstructing your vision, blepharoplasty can address this issue.
Who Is a Candidate for Eyelid Surgery?
Individuals concerned with excess skin on the upper or lower eyelids typically qualify for blepharoplasty. You may qualify for this treatment if:
You have excess, sagging skin in the upper eyelid, lower eyelid, or both
You have prominent upper eyelid hooding
There are bags beneath your eyes
In general, patients who still have defined upper eyelid hooding are excellent candidates for blepharoplasty. Of course, the only way to determine your candidacy is to schedule a consultation with a surgeon.
Combining Eyelid Surgery with a Brow Lift
When it comes to plastic surgery, many patients choose to combine treatments for comprehensive results. Patients who have sagging brows and excess eyelid skin can benefit from both eyelid surgery and a brow lift.
Contact San Antonio Plastic Surgery Center
Do you have wrinkles, creases, or sagging skin around the eyes or forehead? If so, Dr. Fisher can design a customized treatment plan just for you. To explore your treatment options, schedule a visit at our San Antonio practice. Contact us online or call us at (210) 616-0798.
Related to This
Dr. Fisher has been available to answer all of my questions and provide me with not only professional medical expertise, but also a much appreciated level of personal empathy. I would 100% recommend Dr. Fisher to anyone who is considering plastic surgery.

Brandi