Cosmetic Treatments for the Thighs
By Peter Fisher, MD on January 21, 2019
---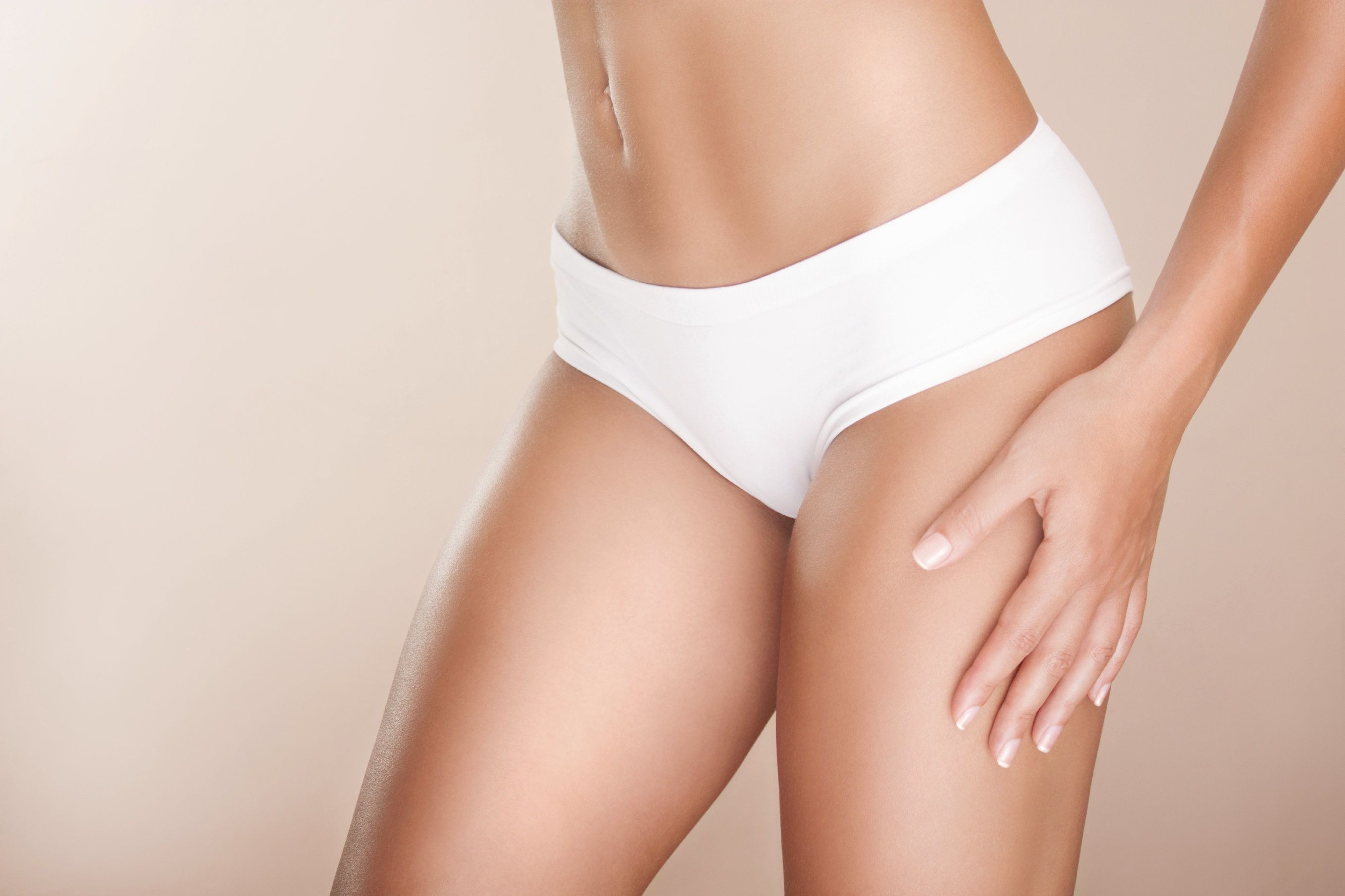 Your legs get you from point A to point B, giving you the freedom to move, dance, walk, or run. But if you have undergone extreme weight loss and have excess skin on the thighs, that movement can be inhibited.
Excess skin is not just an aesthetic issue; sometimes, it can restrict movement and make walking or exercising uncomfortable or difficult.
At the San Antonio Plastic Surgery Center, Dr. Peter Fisher offers cosmetic treatments for the thighs, including thigh lift to restore some of the skin's elasticity and tightness after bariatric surgery or other significant weight loss. Contact our San Antonio, TX practice to learn more.
What Is a Thigh Lift?
A thigh lift can improve the shape of the thigh by removing excess skin to create a smoother and tighter appearance. It is important to note that thigh lift surgery removes excess skin, not fat.
Patients that want excess fat removed may be better candidates for liposuction, a surgical procedure that can remove excess fat cells.
But in cases of dramatic weight loss, when skin has been stretched and lost elasticity, a thigh lift can give the skin a firmer appearance.
How Is the Procedure Performed?
On average, thigh lift surgery takes about two to three hours. Depending on the the technique and patient health, the procedure can be performed in a hospital or outpatient clinic.
Our focus is always the safety and comfort of the patient; therefore, before the procedure begins, patients are given either intravenous sedation or general sedation. Patients undergoing a thigh lift procedure are not awake during the procedure. Dr. Fisher can help determine the best option for you.
To perform the procedure, Dr. Fisher will make either an inner thigh or outer thigh incision. Some procedures involve an incision in the groin area to tighten skin through the inner thigh and the back of the legs.
Once the excess skin has been removed, Dr. Fisher will tighten and re-drape the skin and then close any incisions.
What Can I Expect during Recovery?
Most patients will need about two or three weeks of down time to rest and recover before returning to daily tasks. Dr. Fisher may place small tubes in the incision areas to drain any excess fluid that could build-up after surgery.
Our team will give you instructions so you know how to properly care for the surgical site and make sure your skin heals properly.
If you are given pain medications, take them as needed to control discomfort, and be sure to follow dosage directions. One or more follow-up appointments will be scheduled so we can track your progress and make sure the treatment is successful.
Treatment for Excess Fat on the Thighs
In addition to excess skin, excess fat also commonly affects the thighs. The liposuction procedure can be performed to remove fat from the body.
Dr. Fisher will create tiny incisions in the thighs, and then use a cannula to suction the excess fat cells out of the body. The incisions are so small that they typically heal on their own in the weeks after the procedure.
Can I Have More Information?
When you are ready to discuss achieving smoother, firmer thighs with a surgical thigh lift, contact our office. Dr. Peter Fisher is a board-certified plastic surgeon who has been practicing since 1990. Call our office at (210) 616-0798 to schedule your consultation with Dr. Fisher today.
Related to This
Dr. Fisher has been available to answer all of my questions and provide me with not only professional medical expertise, but also a much appreciated level of personal empathy. I would 100% recommend Dr. Fisher to anyone who is considering plastic surgery.

Brandi