Understanding Post-bariatric Body Contouring Cost
---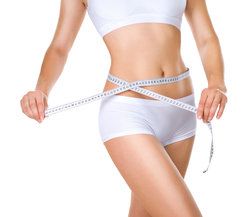 Many people who have lost a massive amount of weight find that their journey is incomplete. Typically, a large amount of stretched, sagging skin remains and negatively impacts a patient's physical appearance as well as health and comfort. Post-bariatric body contouring is a group of procedures designed to surgically remove the excess, hanging skin so that it fits the patient's trimmer body. These procedures are usually not covered by health insurance, which may lead to concerns about post-bariatric body contouring cost. At his San Antonio, TX, plastic surgery center, Dr. Peter Fisher can offer the best value possible in post-massive weight loss cosmetic surgery due to his extensive experience and skill. Depending on the type of procedure needed, the cost can vary widely. To learn more about your individualized post-bariatric body contouring procedure and corresponding treatment cost, please schedule a personal consultation with Dr. Fisher.
Factors that Influence Cost
Post-bariatric body contouring may include breast lift, arm lift, thigh lift, and lower body lift. These may be performed alone or in combination to suit the individual patient (note that a lower body lift is itself a combination of procedures). The choice of surgery or surgeries is based on the location and degree of the excess skin and varies considerably across patients. Those who are over the age of 40 do not have the skin elasticity of a younger patient, and may need more extensive procedures. Other factors include a patient's genetics, history of sun exposure, and how evenly their excess weight was distributed throughout their frame.
Estimating Cost
Dr. Fisher performs customized post-bariatric plastic surgery treatments. He has also developed new techniques that greatly improve upon earlier cosmetic surgery after massive weight loss. That said, he offers general guidelines for the cost of body contouring surgery along with other frequently asked questions. In certain instances, insurance may help pay for the cost of post-bariatric body contouring. These cases are limited to those in which the weight and position of the excess skin and fatty tissue is causing significant physical discomfort.
Making a Wise Investment
Body contouring after massive weight loss does require a financial commitment. Patients choose to have these procedures when the benefits of post-bariatric body contouring outweigh the cost. When patients come to Dr. Fisher, they receive a better value from their investment than if they go elsewhere. For example, Dr. Fisher includes fat transfer in the cost of lower body lift surgery. Using this technique, which is a type of liposuction after massive weight loss, Dr. Fisher can enhance areas such as the hips or buttocks for a level of aesthetics that is far above that of other practitioners. Dr. Fisher's prices are also extremely competitive because with his experience he is able to accomplish more in fewer surgeries while attaining superb results. In many cases, he can complete all the patient's body contouring procedures in one or two surgical sessions. In addition to reducing the actual surgical cost, this approach requires fewer recovery periods and allows patients to take less time off work.
Schedule a Consultation
Dr. Fisher is a board-certified plastic surgeon with a strong focus on body contouring after massive weight loss. If you would like to learn more about post-bariatric body contouring cost, your candidacy, or any other aspect of Dr. Fisher's surgical specialization, please contact us to schedule an appointment.
Dr. Fisher has been available to answer all of my questions and provide me with not only professional medical expertise, but also a much appreciated level of personal empathy. I would 100% recommend Dr. Fisher to anyone who is considering plastic surgery.

Brandi